Secret weapon radio's 2018 album of the year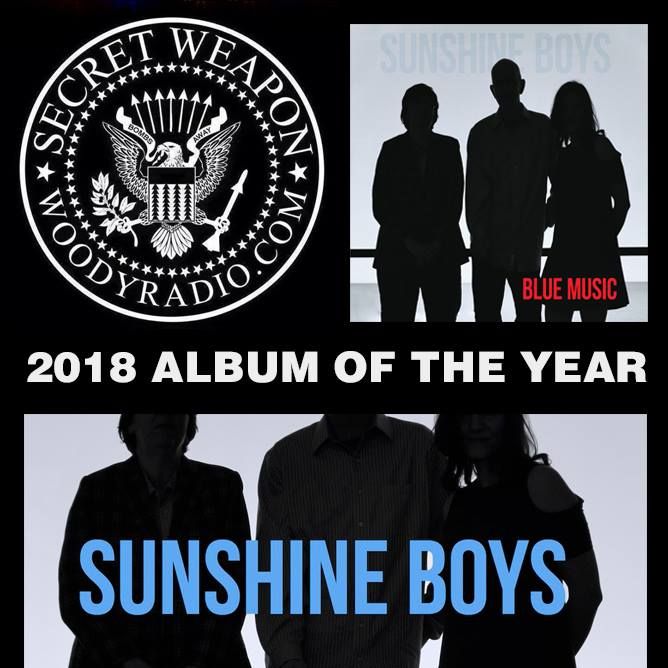 Our thanks to Boris Boden, who has championed our music from the very start!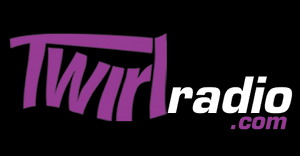 TWIRL RADIO's album of the year 2018

chirp radio's mike bennett: top ten for 2018
#10. My favorite local record is this jangly, power poppish effort from a veteran trio. I used to see Dag Juhlin in The Slugs at Medusa's, Freda Love Smith in Blake Babies at Lounge Ax, and Jacqueline Schimmel in Big Hello at Gunther Murphy's, and here they are together, playing a fantastic batch of songs concocted by Juhlin, who is singing better than ever. His guitar alternately shimmers and burns, and the Schimmel-Smith rhythm section provides melodic support and sturdy beats as needed. These songs hit the same spot that the best Marshall Crenshaw and Tommy Keene songs, wonderful melodies with melancholy undertones.
pop matters reviews blue music
Holy smokes, do they ever. Writer David Chiu had a good listen to our debut and wrote this review.
"There's probably a good chance that you've never heard of the Chicago indie rock trio Sunshine Boys or even their debut album, Blue Music, which was recently released under the radar. Then again, when you're a relatively unknown group competing with other higher-profile releases by Cardi B, Kacey Musgraves, Jack White, and the Weeknd, getting your first record noticed seems like an uphill climb. But both Sunshine Boys and Blue Music are worth discovering if one takes the initiative to seek them out. And the payoff is worth it. 
Sunshine Boys is an indie rock supergroup consisting of singer/guitarist Dag Juhlin (the Slugs, Poi Dog Pondering), bassist Jackie Schimmel (Big Hello, Justin Roberts), and drummer Freda Love Smith (the Blake Babies, the Mysteries of Life). The special chemistry that they share is apparent from the opening notes of Blue Music's leadoff track "Questions", which reveals the group's sonic ingredients: shimmering guitar; punchy and smooth rhythm playing on the drums and bass; catchy melodies; passionate singing; airy harmony vocals; and crisp and sterling production. Track after track on Blue Music is a power pop lover's dream as the songs verge between anthemic-sounding numbers like "Tripping Through Time" and the title song, and somewhat reflective tracks such as "There Goes Another One", "Save It for a Windy Day", and "Glider Pilot". 
And yet despite the music sounding upbeat, the lyrics are very introspective; some of the songs explore life's trials and tribulations, while others are very impressionistic and observational of one's surroundings. As Juhlin's explained on the band's website: "I spent a couple of days recording some of these demos in the family cabin on scenic Perch Lake [in Michigan]. It was kind of a golden week, and so much of our early material sprung from that trip. I suppose that explains a lot of the wind/sun/water references that seem to appear throughout...Other things factored in, too: the death of my Mother, the graduation of my son from high school, and just the general state of the world." Those experiences lend something personal to the songwriting: whether it's about coming-of-age or a personal awakening like on "Billy Boy" and "Tripping Through Time. The dramatic "Schoolyard Bully" could be interpreted as a commentary about today's fractured society and government (maybe even about you-know-who in the Oval Office), and "Only a Million Miles" also feels both timely and topical. Meanwhile, "John Cage" references to the famed American avant-garde composer and even the lyrics reflect Cage's ideas: "In sound is epiphany / In silence a symphony." 
Poignant moments are also evoked in "Save It for a Windy Day" and in the title song, the latter sounding like a paean to the disaffected. The final track, "Sign of Life", conveys an assurance to those who feel a tenuous grasp on their lives and reality, but it also implies that going through obstacles is what makes us alive and human—a very hopeful and comforting note to conclude the record on. 
Had Blue Music been released 25 years ago at the height of the alternative music explosion, it could've been a surefire hit; sonically the album really evokes that period in the 1990s. But beyond commercial aspirations, it's clear from listening to the album that this was a labor of love for all the participants involved; Schimmel and Smith's bass and drum work respectively provide the steady counterpoint to Juhlin's soaring guitar playing and heartfelt vocals. The result by these veteran musicians is something quite gorgeous and elegant. Blue Music might go unnoticed by most people and critics, but for the few who actually do listen to it, the resulting experience is special." 
https://www.popmatters.com/sunshine-boys-blue-music-2560741738.html
The Soul of a clown on blue music
A thoughtful review from an interesting record and concert review website 
"One of the beauties of music is the way you can have a journey of discovery through bands and artists. So, discovering a love of The Lemonheads has seen us finding Juliana Hatfield and then her previous band Blake Babies. We were then brought right back to the present day with Sunshine Boys, who include Freda Love Smith from Blake Babies. Although that's only part of the story, as all the members of Sunshine Boys have a wealth of experience in Indie rock. 
That experience is quite apparent from opening songs "Questions" and "Tripping Through Time" which have an air of confidence about them. It's the sound of a band that is confident not only in their musical and song writing ability, but also 'comfortable in their own skin'. You kind of sense that with tracks like "Gilder Pilot" and "Only A Million Miles" they know they've got things nailed with their delivery of melodic pop rock songs. 
Importantly, this is not just some 'nostalgia' exercise. You will find it impossible not to get caught up in the glorious melody of "Billy Boy" whilst "There Goes Another One" has a sound (and title) that recalls the legendary Paul Westerberg. Overall there's certainly a feel of 'quality' indie pop and songs like "Caroline Yes" and "Save It For A Windy Day" had us thinking of people like Crowded House or some of Jason Faulkner's material. Final song "Sign Of Life" just feels like it's been written for the poignant moment in a blockbuster movie and will then result in international fame for Sunshine Boys. 
Given the band have certainly paid their dues in the indie rock world, you kind of wonder if they are actually still searching for that level of 'success'. Part of the appeal of this album is that it sounds like a band who are just playing the music and songs they love. There's not a sense of needing to meet an audience or record label's expectations. But instead just a satisfaction in producing great songs that they know people will really enjoy."
https://thesoulofaclown.com/2019/01/12/sunshine-boys-blue-music/
Broken Hearted Toy on Blue Music
Chicago pop/rock writer Terrence Flamm wrote a very nice piece on Blue Music for his excellent blog.
"Sunshine Boys haven't been around very long but each band member has years of experience on the music scene. Lead vocalist-guitarist Dag Juhlin was a founding member of the Chicago-based punk/pop band The Slugs, and his resume also includes Poi Dog Pondering and the eclectic covers band EXPO '76. Bassist-backup vocalist Jacqueline Schimmel was a member of Big Hello, the Brad Elvis-Chloe F. Orwell band that preceded their current one The Handcuffs. Drummer Freda Love Smith was part of the Boston-based trio The Blake Babies with Juliana Hatfield and John Strohm, as well as the bands Antenna and Mysteries of Life. 
That level of expertise no doubt helped accelerate the path from first gig to debut album, and it's also likely The Sunshine Boys were eager to get their message out to the public. While most of Blue Music deals with personal and romantic entanglements, there are also urgent calls to action regarding America's current political and social climate. Whatever the approach, well-crafted lyrics are set to indelible arrangements that combine alt rock with classic guitar-driven 1960s pop. 
"Questions" is a heartfelt tale of a budding relationship built on the old-fashioned means of a man and woman exchanging letters, and the doubts they have about each other. The achingly beautiful "Caroline Yes" is another gem about a romance being tested, while "Billy Boy" deals with the challenges and expectations a young man encounters upon graduating high school. Schimmel's backing vocals give a dreamy quality to "Tripping Through Time," a catchy look at various events in people's lives. 
"There Goes Another One" doesn't mention any specific issues, but lines like "Why don't you speak up?/Why can't you make a choice?" aim to rouse people from their complacency. "Schoolyard Bully" takes its name from an often-used description of Donald Trump, and bristles with observations like, "He lowers the bar/Sets free the monsters we already are." "Only A Million Miles" is Blue Music's most inspiring mix of protest and powerful instrumentation, simultaneously sounding defeated and optimistic. We've accomplished so much in terms of social justice, the song proclaims, but far do we still have to go? Only a million miles."

http://brokenheartedtoy.blogspot.com/2018/05/sunshine-boys-blue-music.html
Sunshine Boys: straight out of indie pop-rock paradise
We had fun answering some questions for Dutch pop enthusiast, Patrick Donders. 
 
"'Sunshine Boys' sounds like a less rootsy Del Amitri. Or a very poppy REM. 
YES, true, they sound as if they come straight out of pop/rock paradise. 
And, oh, by the way, 'Sign of Life' is the ballad of the year. 
Listen here. 
Jackie, Dag and Freda tell about recording 'Blue Music' and the songs they love. 
Which is the song you wish you had written every time you hear it? And why? 
Jackie: 
I can't limit this answer to a single song, so here are today's top five: 
"One True Love" – Semisonic 
That perfect bridge plus Carole King! Dan Wilson can do no wrong as a songwriter, and John Munson is one of my favorite bass players. 
"Red Dragon Tattoo" – Fountains of Wayne 
Delightful wordplay and impossibly catchy. I love the way the melody on the line "I'm fit to be dyed, am I fit to have you?" is different every time it comes up. 
"Sing Me Spanish Techno" – The New Pornographers 
I could easily pick a dozen of their songs, but this one always tops my list. The lyrics are typically inscrutable, and I just adore the bridge on this one. 
"Vertigogo" – Frisbie 
I love the way this song always sounds like it's on the verge of careening off the rails. Tremendous harmonies and virtuosic bass playing from Eddie Carlson – his ridiculous bit coming out of the bridge makes me laugh delightedly. 
"Vanity Mirror" – Redd Kross 
Something of a deep cut, I just love the sound of this one. 
Dag: 
"In Your Bright Ray" – Grant McLennan 
He's such a songwriting hero of mine. I love a million songs of his and this one hit me this morning. His death just gutted me. 
"When The Poor Can Reach The Moon" – The Chills 
I'll listen to this song seven times in a row, and it moves me every time. Not only is it a marvelous song but it's a manifesto. 
"PF Sloan" – Jimmy Webb 
There's so much going on in here, and a new bit of it seems to reveal itself every time I listen. 
"Surf's Up" – The Beach Boys 
I think this is Van Dyke Parks pleading with Brian Wilson not to let drugs and their accompanying madness overtake him. 
"Better Things" – The Kinks 
Please don't make me choose a favorite Kinks song. 
If you could tour the world with 2 other bands, who would you ask to join? 
Jackie: 
The New Pornographers and Sloan 
Dag: 
I might choose Sloan, too! I think their fans would like us. What about Yo La Tengo, Superchunk, Juliana Hatfield, Buffalo Tom, Dawes, Neko Case, Belly or The Woodentops? Maybe The Shins have some room on their bus? We're very well behaved, for the most part. 
At what point, during writing, rehearsing, recording, did you know you were on to something special? 
Dag: 
Right away! We were brought in as a trio to help some friends of ours with a couple of shows, and when we played their songs, I think the three of us immediately felt a musical connection. And then when we reconvened at our first practice working on our own songs, the connection was ever deeper. It sounded like "us" instantly. 
What was the biggest fun during the making of the last album? 
Freda: 
I loved everything about being in the recording studio with Jackie and Dag—we share a get-down-to-work ethic and were always productive, collaborative, and harmonious. But the most fun moments for me were when the basic tracks were finished, the pressure was off, and we experimented with overdubs: handclaps, tambourine, backing vocals, most of those tracks were freer, looser. Figuring them out together and recording them felt more like play than work. 
She tells you she will decide on a 5-song-mixtape if there is going to be a second date. Which 5 would you put on? 
Freda: 
1. We Five "You Were on my Mind" 
2. Hank Williams "Hey Good Lookin'" 
3. The Lovin' Spoonful "You Didn't Have To Be So Nice" 
4. Herman's Hermits "Something Good" 
5. Big Star "Thirteen"


https://sweetsweetmusicblog.wordpress.com/2018/05/08/sunshine-boys-straight-out-of-indie-pop-rock-paradise/
The Chicago Reader on Sunshine Boys
The Chicago Reader crunched the numbers and discovered that between the three of us, we have many decades of combined rock and roll experience -- and they like Blue Music!
Sunshine Boys pool decades of indie-rock experience on Blue Music
"Maybe you can't teach old dogs new tricks, but you can usually depend on old indie rockers for sparkling tunes! One case in point is new local trio Sunshine Boys, aka drummer Freda Love Smith (Blake Babies, Antenna), guitarist Dag Juhlin (Poi Dog Pondering, Slugs), and bassist Jackie Schimmel (Big Hello), who also performs with kids' musician Justin Roberts. Last month these veterans digitally released their first album, Blue Music, and it shines with jangly hooks and soaring backup vocals—this wolf especially digs "Questions," an ode to old-fashioned letter writing."
https://www.chicagoreader.com/chicago/sunshine-boys-blue-frontwoman-fest-burlington-richard-album-another/Content?oid=44690431